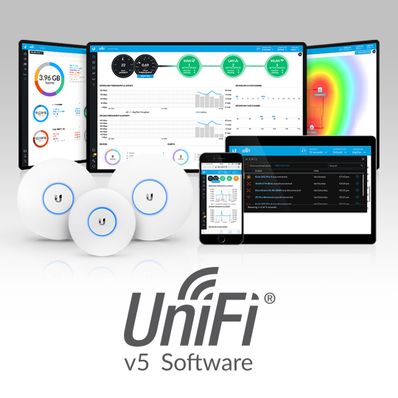 Please be advised that both multi-tenanted and single-tenanted UniFi controllers hosted in the Lightspeed cloud have been upgraded from version 5.12.35 to version 5.12.66. This is the current stable release for UniFi SDN Controller 5.12, which is Ubiquiti's current stable release branch.  We have retired the 5.11 series across all customers.
Features
Add VHT160 option for Japan.
USP-Plug support.
Improvements
Allow changing VHT mode for 5GHz radio on UniFi Building Bridge.
Allow sending test emails via cloud email service.
Update available IDS/IPS categories to lessen false positives and improve resource use.
Add Antigua and Barbuda to regions.
Allow disabling element adopt in Connectivity Monitor settings.
Display UBB Bridge as one element.
Improve wording in Connectivity Monitor settings.
Replace n/a to dash.
Update New Settings.
Use the device model as the default element name instead of MAC.
Bugfixes
Fix and improve Hotspot RADIUS accounting support.
Fix false Disconnected status due to early timeout during device upgrade.
Fix redirect to incorrect controller version on unifi.ui.com.
Fix rendering of LTE unreachable button.
Fix bug causing custom columns to reset on browser refresh.
Fix blinking header in Settings/Services.
Fix broken UI validation for comma-separated port range.
Fix displaying terminal accordion.
Fix empty channel for UBB.
Fix filter for last hour.
Fix Guest Portal on separate VLAN.
Fix icons on mapsFix unnecessary LTE device status unavailable notice.
Fix wired client experience graph is always zero.
Fix uploading images over webrtc.
Fix saving changes in Network tab in device property panel.
Allow up to 6 ports to be in an aggregation.
Skip analytics provisioning on old firmware to mitigate unnecessary downtime.
Show LTE notifications only when the device is adopted.
Adopt ULTE on Cloud Controllers.
Cannot change User Group for Client.
Incorrect device memory usage in side property panel.
Link aggregation option not visible on UAP HD.
Map Virtual Devices multiplying on drag.
Refresh notifications settings after save.
Selecting None for Native Network shows empty box in switch port profile.
Test SMTP email button not working.